Message From Chief Carter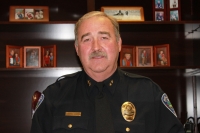 Chief Avin Carter
Welcome to the River Oaks Police Department web site.

The River Oaks Police Dept was established February 14th, 1949, two years after the city was incorporated in 1947. My family moved to River Oaks in 1961 where I graduated from Castleberry ISD in 1972. I have been a part of this community for over 50 years and a member of the River Oaks Police Department for 30 years (1982-2012). River Oaks has had a huge influence on my life and has played a big role of who I am. It has always been important to me and the River Oaks Police Dept to protect the citizens of our community from harm, protect their property from theft or destruction and to preserve the Constitutional rights of every citizen. It is my goal and the goal of the River Oaks Police Department to work together with the citizens of this community to make this community a safe place for all its citizens to live.
News
CRASH Reports
September 25th , 2014
The River Oaks Police Department CRASH Reports are now accessible online through the Texas Department of Transportation at https://cris.tsdot.gov/public/Purchase. The cost is still $6.00 or $8.00 for certified copy.
News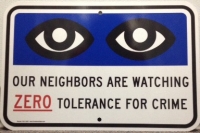 CRIME WATCH SIGNS
August 18th , 2014
Pre-drilled 12' x 18' Metal Signs for Sale now at the River Oaks Police Department. $20.00! All you have to do is hang your zero tolerance for Crime Sign on your garage, fence, car port, in your window or any place else you find to send a message that your neighbors are WATCHING and that your Neighborhood has a ZERO TOLERANCE for CRIME!!!